Home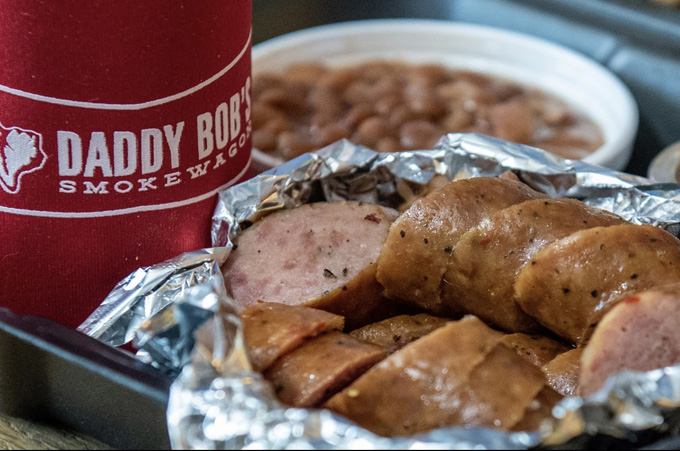 Daddy Bob's Smokewagon is a traveling food trailer serving BBQ at a corner near you! Serving Wichita Falls, Graham, Possum Kingdom, Ft Worth and anywhere in between. You can always expect the coals to be burning. All of our meats are cooked on our traveling pit using mesquite wood from our family farm. Come enjoy our award winning barbeque that will compete with any barbeque joint around.
Daddy Bob's Smokewagon also offers full service catering with a variety of menu options. Our family has been catering since 1996. We want to share our experience, fun and friendly service and delicious food with your group. No job is too big or too small. Whether you want a buffet style event or full table service, we will accommodate. The catering menu can be changed to accommodate any dietary or allergies needs.
Daddy Bob's is efficient at preparing, delivering and serving our food to the local business community. Catering is a big part of our business, and serving working men and women in their place of work is something our crew is dedicated to. For the smaller groups, we have a "Come and Get It" menu that we will prepare for groups as small as 10 people to either pick up or we will deliver and set up for your next board meeting.
For the families on the go, we offer all of our meats by the pound as well as larger portions of our sides. "Mama's Family Table" has a listing of our family portion options. Make sure and call ahead so that we can have it ready for you!
Daddy Bob's was recently voted #2 "Best BBQ Joint in Wichita Falls!" Click here to read about it.